International Exchange Center works on various international related programs, collaborating with the Global Office to foster global humanresources, including reception of international students for a long or short stay in Japan, organizing overseas English learning programs, and support for students to participate in internships abroad and international symposiums.
Major Initiatives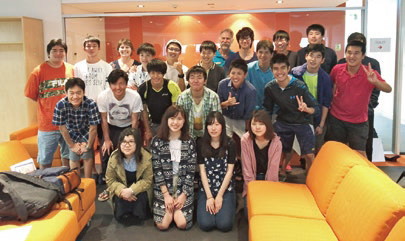 [Overseas English Learning Program]
Ten or more students participate in this program every year. They improve their communicative abilities by attending an English language school with a two-week homestay.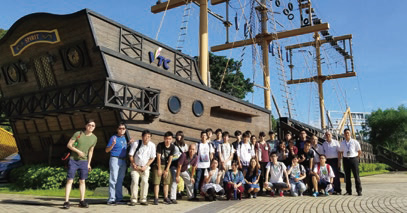 [International Exchanges of Students]
NIT, Oyama College has concluded academic agreements with the Hong Kong Institute of Vocational Education (IVE), the University of
Guanajuato in Mexico, University Institute of Technology in France (IUT) and other oversea institutions listed below. We constantly carry
out exchange of students with these institutions.
Exchange agreement with universities abroad
School of Automation, Chongqing University
China
2006
Hong Kong Institute of Vocational Education
Hong Kong
2013
Univeristy of Guanajuato
Mexico
2014
IUT Lille A
France
2014
Universite du Havres
France
2015
IUT de Blois
France
2015
Universite de Artois
France
2015
2017
IUT du Litton Côte d'Opale
France
2016
IUT de Valenciennes
France
2017
National United University
Taiwan
2017
National Taiwan University of Science and Technology
Taiwan
2018
INSA Rouen Normandie
France
2019
Global Office
Since 2019, a new office called the "Global Office" has been opened in order to carry out a new program for the development of Global Engineers. By collaborating with the International Exchange Center, this office plays an important role in offering detailed information on exchangeprograms in and out of this school. In addition, members of the office will be available to answer any questions on the various programs.
Global Café, which is operated by the Global Office, is where our students can feel cultural differences through exchanges with a foreign teacher at any time or with short/long-stay international students as well. Through other programs such as the English Immersion Program (EIP), in which students can experience an English atmosphere in every lesson and in the school, and the English Science Camp (ESC), where students collaborate with international students, this office will help students cultivate their English ability.