This office works on various international related programs to foster global human resources, including reception of international students for a long or a short stay in Japan, organizing overseas English learning programs, and support for students to participate in internships abroad and international symposiums.
Major Initiatives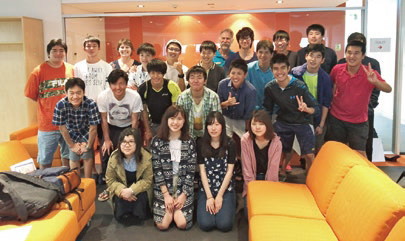 Ten or more students participate in this program every year. They improve their communicative abilities attending an English language school with a two-week homestay.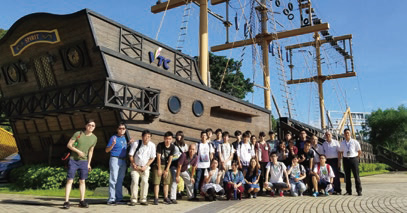 NIT, Oyama college has concluded academic agreements with the Hong Kong Institute of Vocational Education (IVE), the University of Guanajuato in Mexico, and one of the University Institute of Technology in France (IUT). We constantly carry out the exchange of students with these institutions.
Exchange agreement with universities abroad
School of Automation, Chongqing University
China
2006
Hong Kong Institute of Vocational Education
Hong Kong
2013
Univeristy of Guanajuato
Mexico
2014
IUT Lille A
France
2014
Universite du Havres
France
2015
IUT de Blois
France
2015
Universite de Artois
France
2015
2017
Universitas Gadjah Mada
Indonesia
2016
IUT de Valenciennes
France
2017
National United University
Taiwan
2017
National Taiwan University of Science and Technology
Taiwan
2018